Kitchen Renovation & Remodeling in Dallas, TX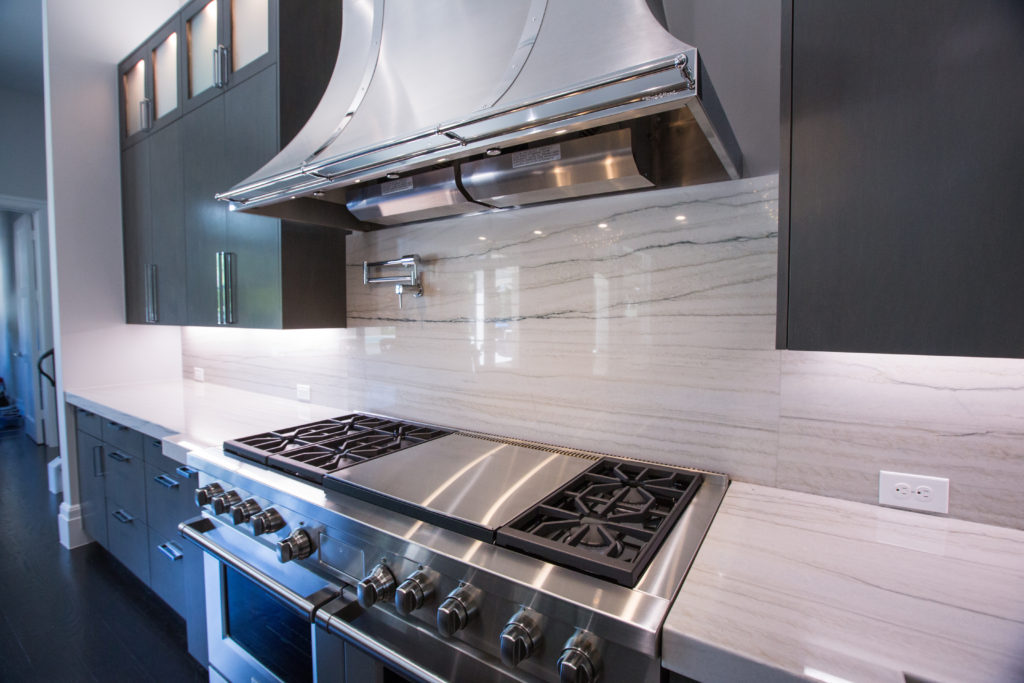 Kitchens are arguably the most important area of a house for home owners. At Candid Contractors we takes tremendous care in our remodels and renovations. Whether you need a complete gut and redesign, or you're just wanting your cabinets painted or some granite, we've got you covered!
Before and After Samples
See the before and after photos of a couple of our most common types of  "make-ready" kitchen renovations. We hope these can give you an idea of what we can do.
Kitchen Renovation – Job # 1904
Budget: ~$25,000 | Completed in 3 weeks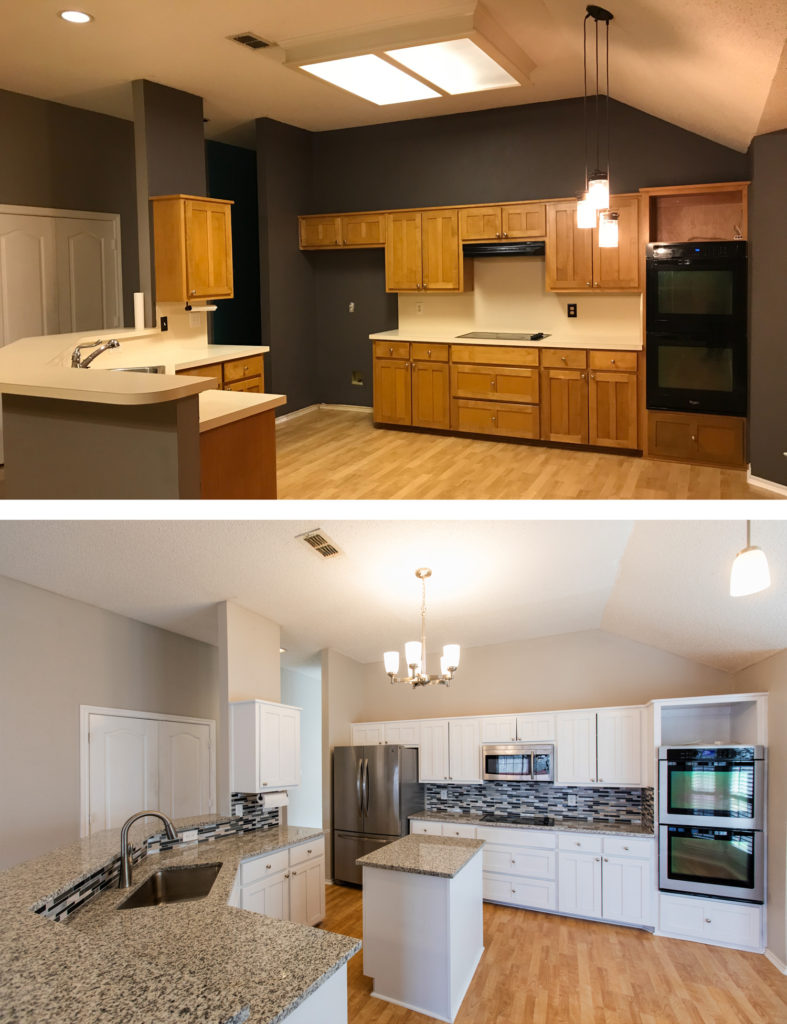 Services Performed:
1. Paint the cabinets and shutters white
2. Paint the walls.
3. Add an island
4. Replace florescent light fixture
5. Install granite counter tops (level 1)
6. Install new tile backsplash
7. Install all new stainless appliances:
Double oven, range, above-range microwave and dishwasher
8. Install countertops
9. New deep sink and faucet.
10. Various small tasks such as replacing GFCI receptacles or installing a new disposal.
Kitchen Remodel – Job #1918
Budget: ~$25,000 | Completed in 3 weeks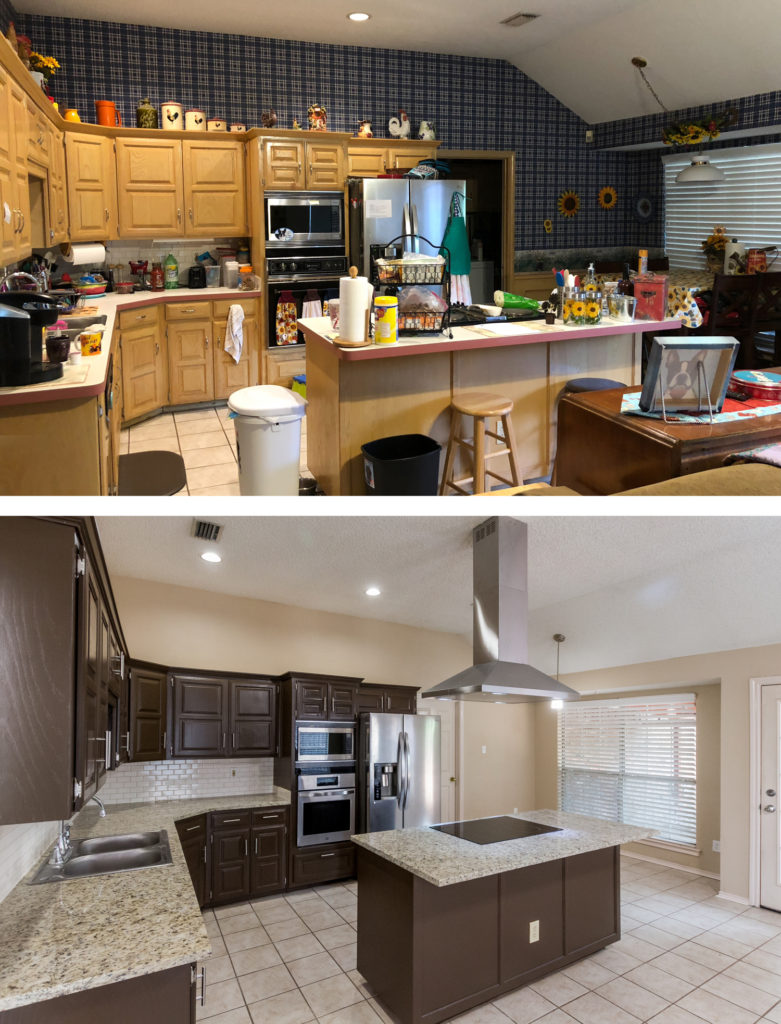 Services Performed:
1. Remove wallpaper in kitchen and nook
2. Remove wood paneling,
3. Texture walls
4. Paint walls and trim
5. Install granite countertops w/ island overhang
6. Install a flat panel induction cooktop
7. Install island hood vent
8. Install a new oven
9. Install new light fixture in nook
10. Prime and paint the cabinets
11. Replace window sills and baseboards
12. Various small tasks such as installing new cabinet hardware, and replacing broken trim above the cabinets
Additional Kitchen and Bath Renovation Services:
 Wall Removal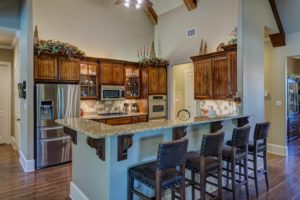 Countertop installation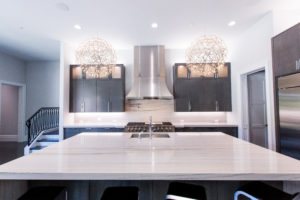 Appliance Installation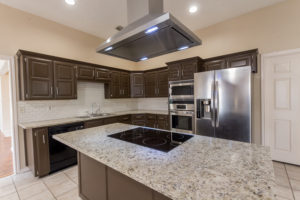 Cabinet Painting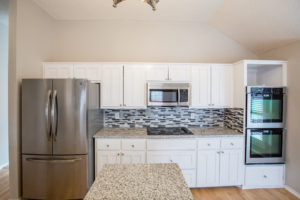 Flooring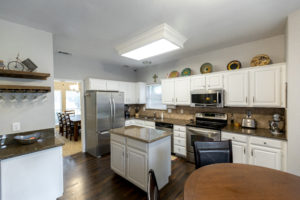 Island Addition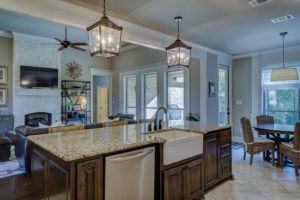 Fixtures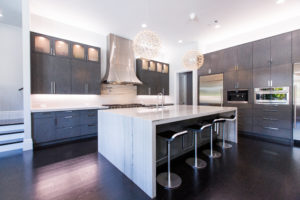 Backsplash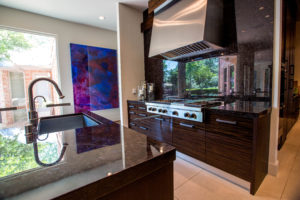 Design Services
… coming soon …
But feel free to ask what we can do.